Creating your own business is a venture in itself. Why add more stress and trouble by trying to create your own website as well? Let VisionAmp Marketing, a professional web development company create a custom web design for you and your new business. Hiring professionals takes the headache off you and allows you to focus on growing your company. Your website should serve as a helping hand to you, not a thorn in your side.
1. IS YOUR WEBSITE PROFESSIONAL?
When deciding to build a new website, customers often rely on the internet to weigh their options and do their research. Professional website design vs template design, free site builders vs professional web developers, traditional design vs responsive, the list goes on and on. All of these things are important to your website design, but above all, if your website lacks professionalism, visitors are likely to leave your site quickly for someone with a more reputable site. Unfortunately, when you limit yourself with a premade template design, or use someone with limited web knowlege, your site suffers and will come off unprofessional. Hiring an agency that specializes in custom website design and web development can take your website to the next level!
2. IS YOUR WEBSITE SECURE?
Security is a major concern for customers, especially online. Everyday hackers insert viruses into websites, and without proper security, you could potentially spread those viruses to your customers. A professional website developement agency can help make sure your website is safe from threats of this nature.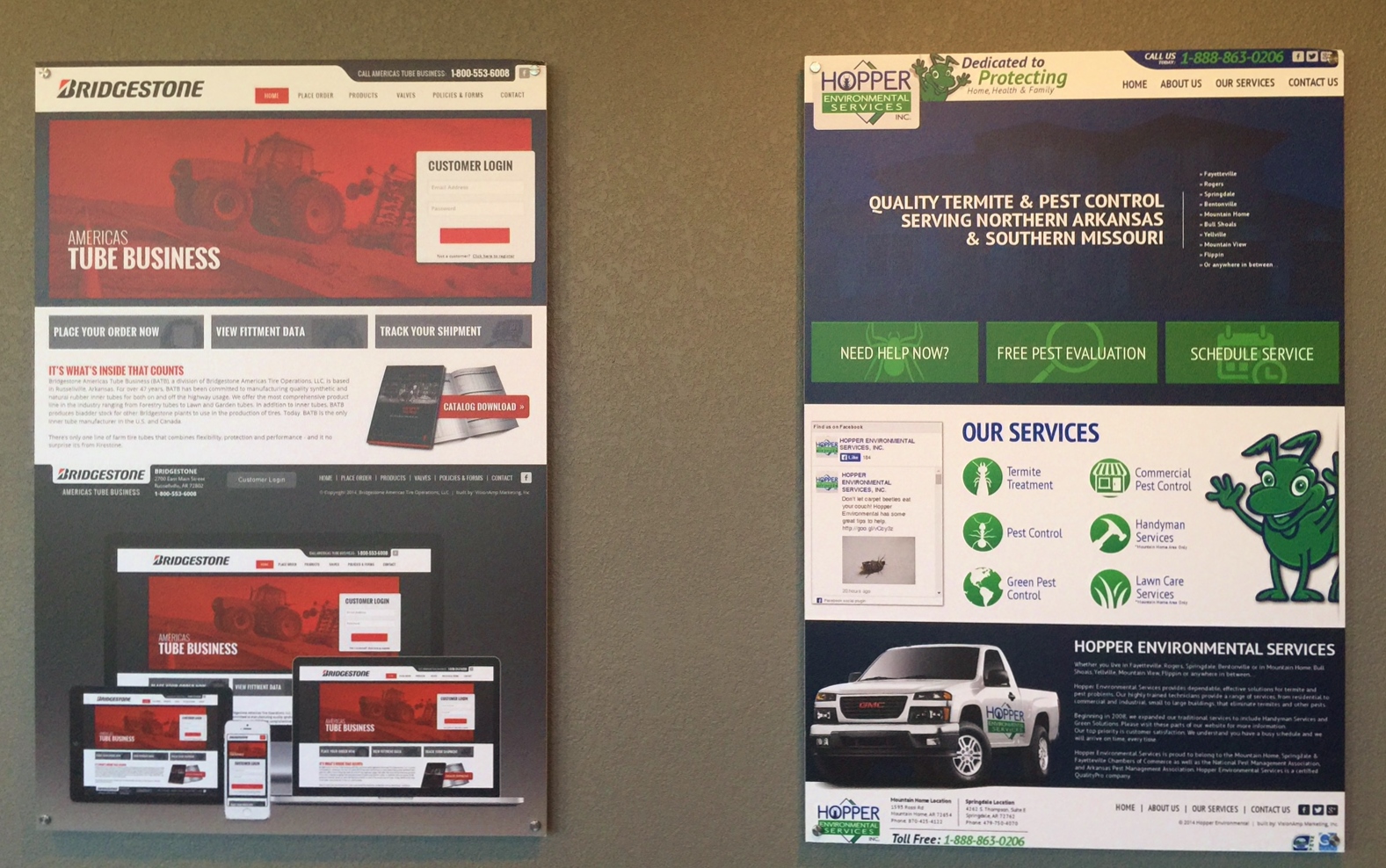 3. IS YOUR WEBSITE CUSTOMIZABLE?
Unfortunately, most "do it yourself" template based website programs do not offer customization. This can result in your website looking just like everyone else's, which is why it is important to hire someone who specializes in website customization. A customized website not only looks professional, but also allows you to break through the clutter, and stand out to potential customers.
4. DOES YOUR WEBSITE COST MORE THAN YOU MAKE?
Creating your own website can be draining. As a business owner, you want to devote your attention to building your business, not figuring out how to build a website. If your site is not done correctly, it can end up costing you more time and money than it is worth. There are plenty of agencies who specialize in web design and web development, let them build your site, so you can focus on building your business.
5. DOES YOUR WEBSITE TRULY WORK?
Web development companies often specialize in SEO, web analytics and online marketing so they can consistently enhance their sites. When you build your own site, you don't get the same support, therefore you will never know if your site is working to it's fullest potential. With proper tracking and reporting, you and your agency can continually optimize your site and ensure that it is performing it's best.
While it may seem like a large investment, hiring a website development company is a beneficial tool for your business.