Using giveaways in social media marketing can be very effective, if done correctly. VisionAmp Marketing has found that social media campaigns in Arkansas that utilize giveaways typically have a better rate of return than those that do not. With a mix of engaging content and hard work, you can create a social media marketing campaign that brings in new customers.
USE ENGAGING CONTENT
This process starts with your content. Growing your business by using social media can be easy if you make your content exciting and relevant to your audience. Craft it to be something that will engage your audience so that they want to like it and share it with their friends. If your content is full of information that grabs your viewer's attention and educates your users, they will share it on other social media platforms. You want social media users to spread the word like wildfire. Make sure to craft your content using your market research, and keep an eye on what is happening with the trends you notice in your industry. It is better to have fewer users engage regularly than a mass of users who will share your content once and then disappear forever.
THE GIVEAWAY APPROACH
One of the best ways to make your post go viral is to encourage users to like and comment on your social media post for a chance to win something your business offers that users will like. But don't do it just once and expect your followers to hang around. This type of social media marketing needs to be done periodically. The goal is to get users to visit your page, become interested and visit your website. Some businesses include a link to their business's website, and have users register for the giveaway on their website. Social media users will then peruse your site and could potentially make a purchase, which is your ultimate end goal.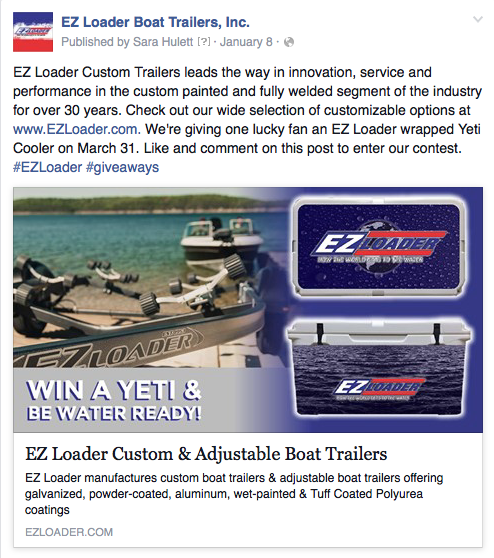 BE DILIGENT
Successful social media campaigns understand that relevant content is what draws in users, and that a regular presence on social media sites attracts more customers. If you are going to depend on social media to help boost your business, then you must maintain and update your social media daily. It takes time and effort, but if you put these two elements together with great, fresh content, you have a recipe for success. Social media campaigns in Arkansas that enjoy success use these tactics and put forth the dedicated work.
Don't rely on one site to get the job done, employ these same skills across any social media sites that could benefit your business. Get your name out there. Make your name familiar to users, but don't bombard them with ads. Ads are the last thing anyone wants to see. Use your personalized and relevant content to garner their interest and keep their attention. You don't have to be a marketing genius to have a successful social media campaign, but you do have to be willing to put in the work.
Call us today at 870-580-0909 to build your social media campaign and we'll discuss ways to generate new customers and how to keep them by developing a social media giveaway.