VisionAmp Marketing continued its record of success by winning six awards, including two Judges' Awards for excellence in this year's competition at the annual American Advertising Federation of Joplin's Award Banquet. There were 253 professionals from Arkansas, Missouri and Kansas competing for recognition of their work in graphic design, marketing, print, video production and website design.

1. GOLD AND JUDGES' AWARD - INTIMIDATOR WEBSITE DESIGN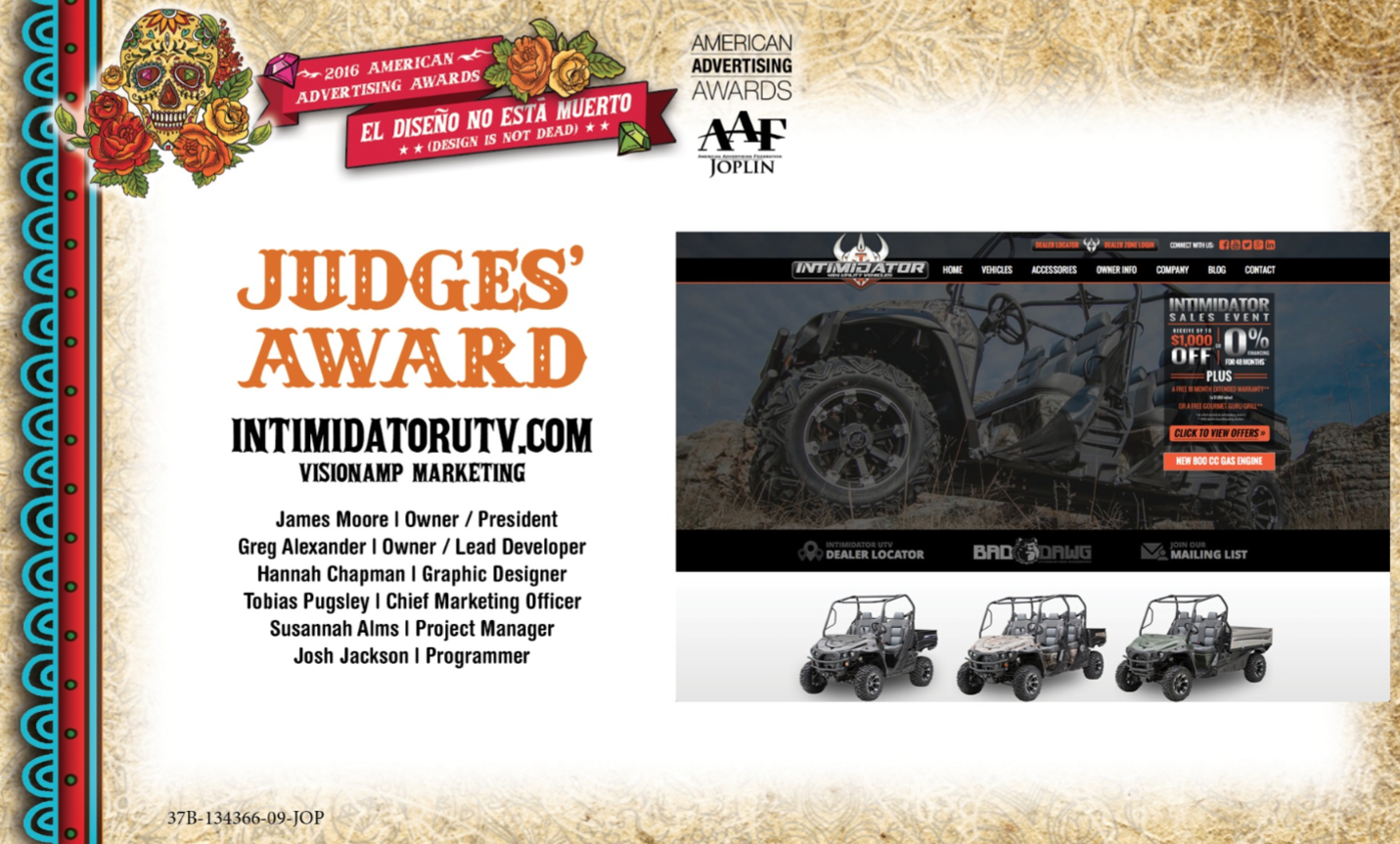 2. SILVER AND JUDGES' AWARD - INTIMIDATOR 800CC GAS ENGINE VIDEO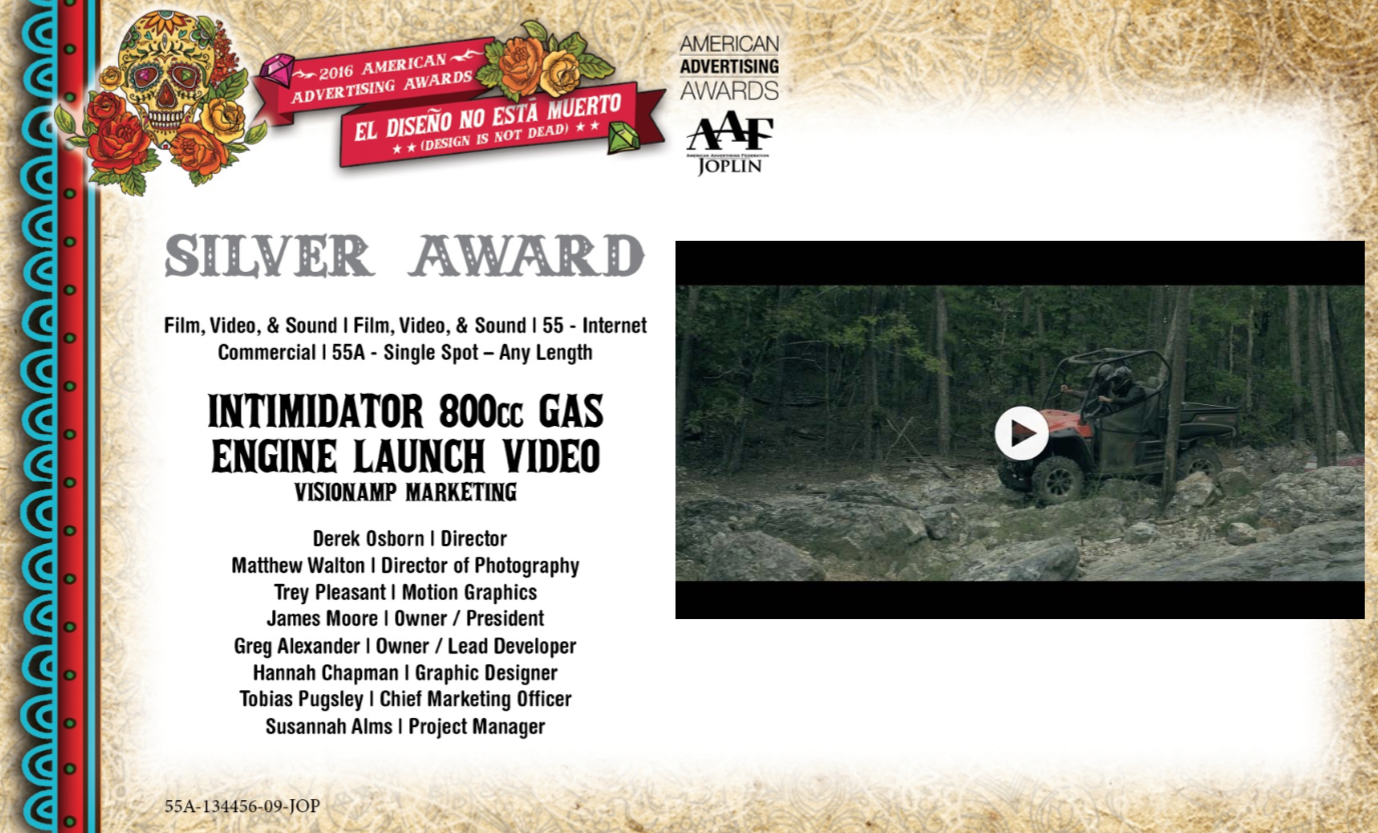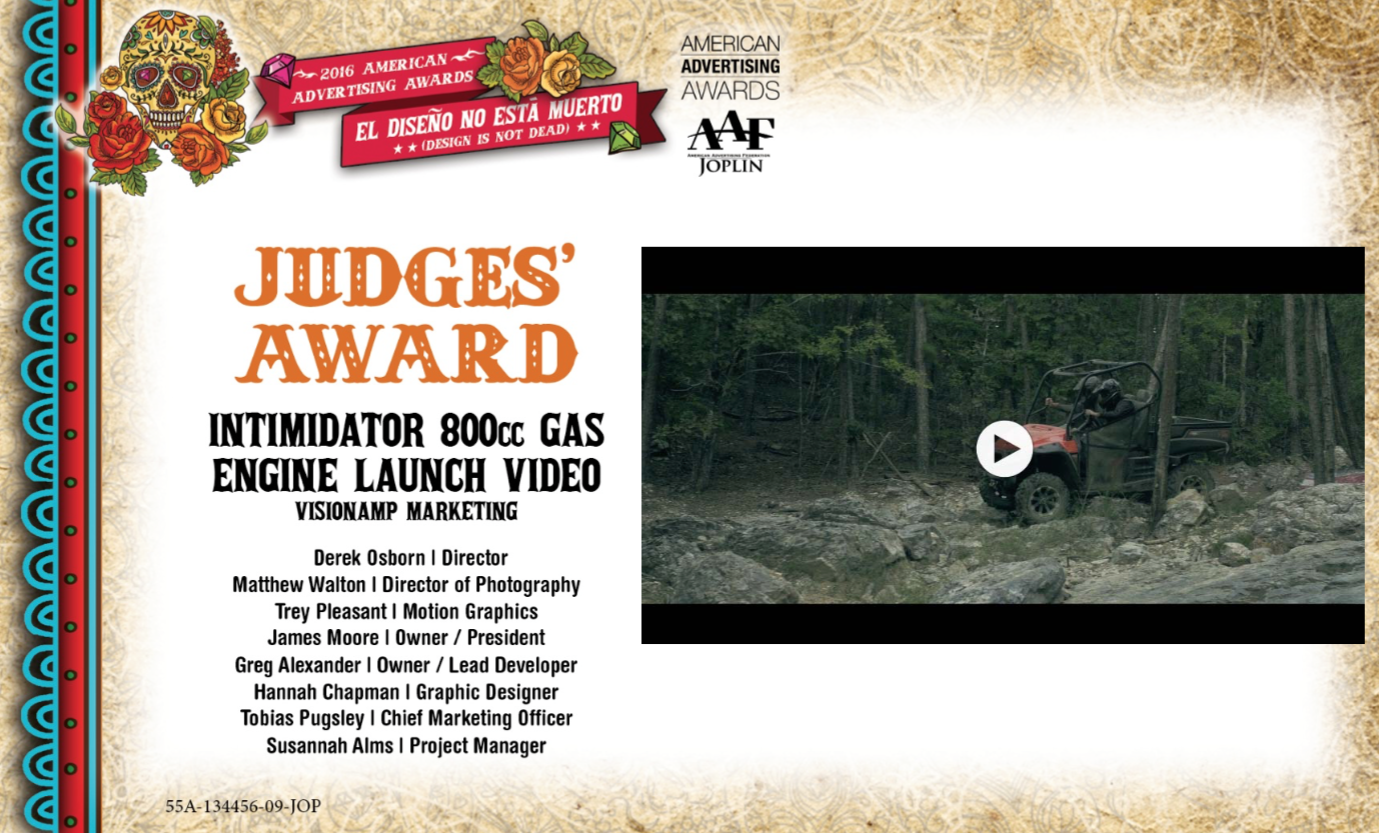 3. SILVER AWARD - INTIMIDATOR GROUP SALES KIT



4. SILVER AWARD - SPARTAN MOWER LAUNCH VIDEO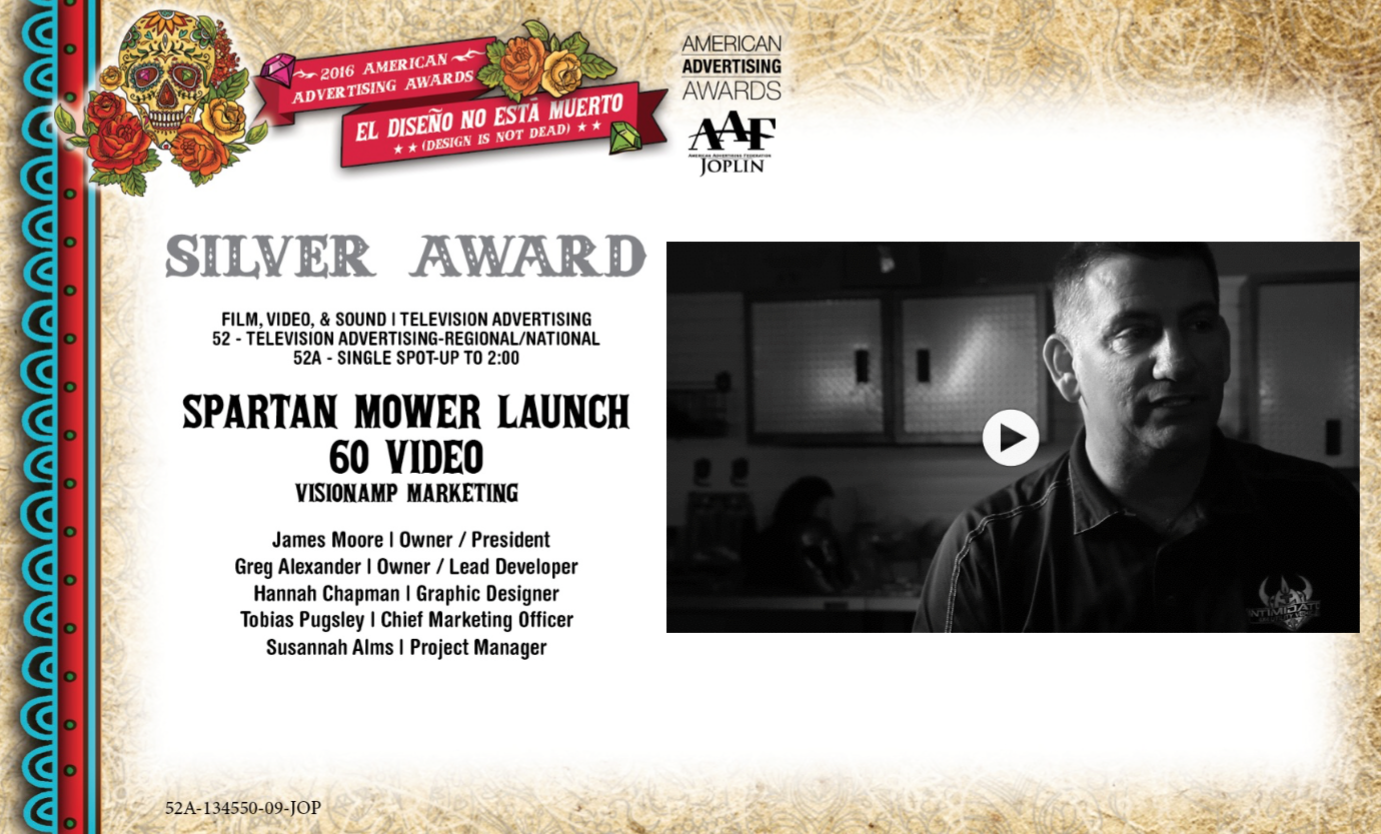 "We have extraordinary clients that allow us to do amazing things! I think more than anything these awards are a true representation of the talent and dedication that our team brings on a daily basis," said Tobias Pugsley, Chief Marketing Officer, VisionAmp Marketing.

ABOUT VISIONAMP MARKETING
VisionAmp Marketing is located in Mountain Home, Arkansas, and specializes in branding, custom web design and marketing. For more information about VisionAmp Marketing, please visit www.visionamp.com or call 870-580-0909.