It's been a while since you've heard from us. Yes, we are still here and the past few months have been fast and furious for the staff at VisionAmp! Approaching 750 websites that we have custom built from the ground up, VisionAmp Web Design is going strong. We continue to work with the Intimidator Group, handling all of their company websites and marketing (Spartan Mowers, Intimidator UTV, Gourmet Guru Grill, Bad Dawg Accessories, and GroundHog MAX). We also partner with Vexus Boats, who launched a brand new website in February - just in time for their fiberglass boats reveal. We have hundreds of other amazing clients as well, that range from small to large companies and organizations. We are proud and honored to represent each and every client.

Coming Soon....

These websites will launch very soon. We custom design and build each website from the ground up.
Arkansas State University Mountain Home (ASUMH) - Mountain Home, AR
Cotter Public Schools - Cotter, AR
Pine Federal Credit Union - Pine Bluff, AR
Burges Smoked Turkeys - Little Rock & Lewisville, AR
Eastside Baptist Church - Mountain Home, AR
Todd Gilbert Insurance - Mountain Home, AR
Herbal Healing Academy - Mountain View, AR
The White River Inn - Cotter, AR
Meet Our New Team Members

VisionAmp has recently added to our super creative, talented, and really nice team. We want you to get to know Jessica, Lee and David and feel free to reach out to any of us, anytime.
Jessica Wallace, Marketing Assistant
Jessica is our new Marketing Assistant and assists in client correspondence/interaction, website population, report and meeting preparation, proofing, copywriting, and project management. Jessica is from Wilson, Arkansas, and is a proud mother of her 1-year old son, Kale. She received her Bachelor's degree in Business Administration at Arkansas State University, and has worked at Arkansas Northeastern College in Student Service, and at Omnium, A division of Winfield Solutions, LLC in Customer Service. She currently lives in Mountain Home and enjoys going to the beach, gardening, and cooking.
Lee Scholl, Junior Programmer/Web Developer

Lee primarily works on all of our back-end website programming using PHP and JavaScript, and assists with IT work in general. He is from Northern Wisconsin, has lived in Missouri most of his life, has an AA degree in General Studies from MSU West Plains, and an AAS in Web Development from ASU Mountain Home. He is currently working on a BS in Software Development from Western Governors University, and is an Oracle Database SQL Certified Associate, CompTIA A+ Certified Computer Technician, and a CIW Certified User Interface Designer. Lee lives in Mountain Home and is an "aquarium freak," and enjoys hiking, swimming and of course - video games.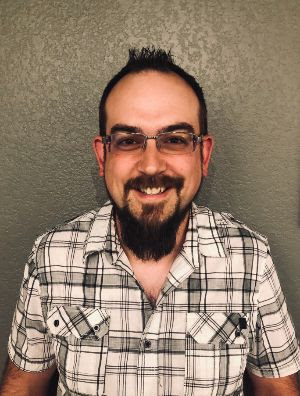 David Jackson, Copywriter

David not only writes blogs for VisionAmp and many of our clients, but he is also a Content Specialist for many of our website and social media accounts, assists in website population, proofing and etc. Born and raised in Arkansas, he currently lives in Fayetteville, Arkansas, has been married 36 years to his high school sweetheart, Shelia, and they have three children, seven grandchildren. David has an AA degree in Music from Williams Baptist University, Music Theory and Composition degrees from Ouachita Baptist University (Bachelor's), and Arkansas State University (Master's). He has served in various administrative roles over the past 35 years, and is a recipient of several video production and video editing awards from programs that have aired locally, nationally, and internationally. David is also a writer, song writer, musician, piano tuner, avid hunter and outdoorsman, and hunting product inventor with Flextone Game Calls.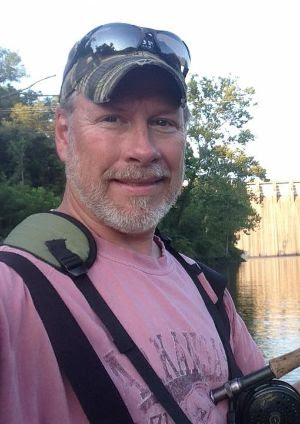 The Rest of Our Team is Still Here Workin' Hard! Contact us for anything you need.

Greg Alexander - Lead Developer and Owner of VisionAmp
Josh Jackson - Chief Web Officer
Susannah Alms - Senior Project Manager/Sales

Amber Nelson - Office Manager and Traffic Coordinator

Tyler Miller - Graphic Design

Stay In The Know

In addition to our programing, creating, building, and customizing, we're constantly in research-mode, staying up-to-date on the latest trends and bends in technology. Our blog section on our website is FULL of information that will help you grow your business. Some of our most recent blogs you would benefit from include: "eCOMMERCE WEBSITE - WHY YOU NEED ONE," "RESPONSIVE WEB DESIGN," and "THREE THINGS YOU CAN DO TO BRING TRAFFIC TO YOUR WEBSITE."